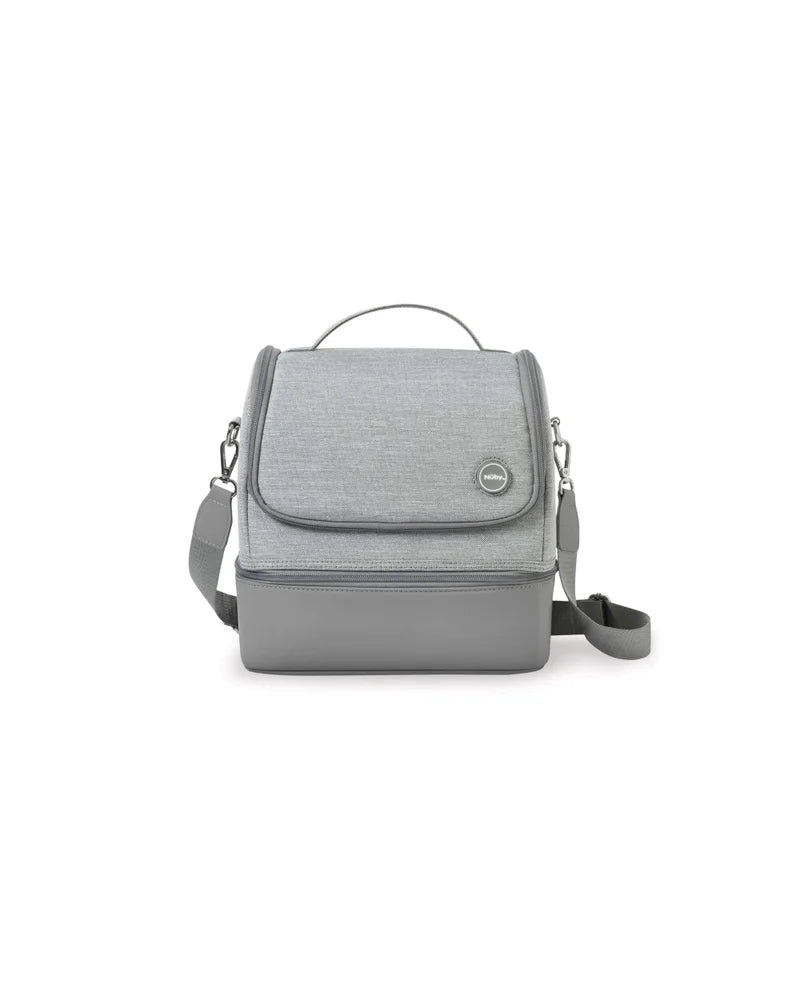 Nuby Portable UV Steriliser
In stock
Pickup available at Unit 10-12 Baby and Childrens Outlet
Usually ready in 24 hours
Nuby Portable UV Steriliser
Unit 10-12 Baby and Childrens Outlet
Pickup available, usually ready in 24 hours
Unit 10-12 Baby and Childrens Outlet
Junction 32 Castleford Outlet
Castleford WF10 4FR
United Kingdom
07706777067
Prepare to be wowed by the power of UV. This NEW Portable UV Steriliser uses ultraviolet light to sterilise your bottles and other baby items in just 3 mins with no water, microwave, chemicals, cooling time or drying! Mind…blown!
SUPER-FAST – The Portable UV Steriliser Sterilises baby bottles and accessories ON-THE-GO in just THREE MINUTES
REVOLUTIONARY – Chemical and Water free UV sterilising is used in Hospitals to sterilise rooms, equipment and medical instruments.
PRACTICAL – Sterilise baby accessories when you are out and about, with the stylish, durable UV steriliser. NO need for a plug either – charge the battery before you go, and get up to 17 cycles!
KILLS 99.9% OF BACTERIA – Get the same fantastic results as the traditional sterilising method, plus no cooling or drying required as the UV light generates no heat
VERSATILE – The steriliser can be used to sterilise other accessories from toys and breast pump parts to teethers and your mobile phone!
Contents: 1 x UV Steriliser Bag 1 x rechargeable battery pack 1 x metal tray 1 x adjustable shoulder strap
If someone said to you that you could sterilise baby bottles and other items in just THREE MINUTES, ON-THE-GO, you'd think they were joking with you, right? WRONG! We've been working hard to find a game-changing solution to make sterilising bottles and other baby items much quicker and easier than other methods you may or may not know about already. Why? Well, we've been around long enough to hear lots of parents talk to us about the reality of sterilising and how, well, it's just not that fun… and very time-consuming! That's why we've created the NEW Portable UV Steriliser that'll allow you to spend less time on the boring sterilising bit and more time doing other important things like getting some sleep (wishful thinking) and spending more happy moments with your baby, even when you're out and about!
It's so simple to use, and you don't even need to be near a plug socket for it to work – just pop one bottle into the top part of the compact unit, zip it up, press the button on the front to start a 3 minute UV cycle, and you're good to go straight away - no need to wait for it to cool off as there's no heat used in the first place! The button will light up and flash when the cycle is in progress, and it'll be a solid light when the cycle completes. There aren't any hidden complicated steps like measuring water, making up a chemical sterilising solution or cleaning up mess afterwards either (yes, that means no descaling!). It really is THAT straightforward.
What is the UV cycle doing as you're busying yourself for 3 minutes? Ultraviolet light is electromagnetic radiation that kills microorganisms (the medical industry uses ultraviolet light to sterilise rooms, equipment and medical instruments because it's super safe and effective), so with this handy steriliser, during those 3 mins, the UV light is zapping and killing 99.9% of bacteria FAST. All of that happens whilst consuming less power than a steam sterilising method. Neat or what?
The bag itself is made from an easy-clean, super-stylish fabric, and it's compact, so it won't take up a lot of space (perfect if you don't like things on your kitchen units either clogging up space – just give it a quick wipe and put it away once you're done!) It even has a handy storage compartment so you can store an item and sterilise it when you're on-the-go.
It's lightweight and comes with a rechargeable li-ion battery (which lasts approx. 17 cycles from a full charge) for on-the-go use if you did want to take it away on, i.e. holiday, when you're staying with family, going for a catch up with your NCT group, heading on a walk…basically anywhere! You can even fasten it onto a pram by the carry handle or carry it over your shoulder using the detachable, long and adjustable strap provided.
We've included one of our award-winning baby bottles inside and a dummy too, but you can use any bottles in this game-changing sterilising solution! You can also sterilise other items safely without steam and chemicals too –
We deliver to ALL postal areas in the UK; England, Wales, Scotland and Northern Ireland. Please find a list of All Locations we ship to:
UK Mainland 
Scottish Highlands 
Scottish Islands
Scilly Islands 
Isle of Man 
Isle of White 
Northern Ireland 
Please note if an order has different delivery timescales, the fulfillment time for the order will be the oldest timescale.All orders are consolidated into 1 consignment. The customer may however request for the In Stock items to be sent, by paying a delivery charge to split the delivery.

Below shipping times only apply to items dispatched from Precious Little One and exclude our partners delivery timescales. (Exclude Direct Deliveries)

UK Mainland 3-5 days 
FREE Delivery on all orders over £50
If order is Under £50, a delivery charge of £3.75 will be applied
Saturday Service is available for £30.00 (If ordered before 2pm on Friday)
Next day delivery service available on request ( £5.95 )
Scottish Highlands (Next Working Day or 3 Days)
£19.95 Delivery Charge regardless of order value
Scottish Islands (4 Days)
£19.95 Delivery Charge regardless of order value
Northern Ireland (4 Days)
£24.95 Delivery Charge regardless of order value
5-10 Days Delivery - These products are usually IN and OUT of stock, they have usually been reserved in our supplier's warehouse. As soon as your order comes through, a request is made for the order to come to us. Once the Order has arrived it will be dispatched to you on a NEXT Day service. Depending on the brand the lead time could vary from 3, 5 , 7, or 10 Days.
Pre Order - Item is available to purchase from Precious Little One and will be dispatched at a later date. Stock has been reserved, the purchase order has been made. The item is due in stock when stated and will be dispatched as soon as it arrives into our warehouse.
All deliveries will receive an update from our warehouse followed by tracking information provided by either ourselves or, if on direct delivery, from our suppliers and their couriers.
Unfortunately, we do not ship outside the UK. 
If you have not received the entire order as expected, then please contact our customer services on 01977 515404 or send us an email via the contact us page.
Should you have any issues with your item(s) please report these either via the website or to our customer service team enquiries@precious-little-one.com
Please include an image or short video of the issue clearly showing the fault or damage along with confirmation of your order number, full name and delivery address.
Many of our suppliers will also need a batch number or item number so please check for these and include this when you send this through.
Once we have received all this information and a short description of the problem you are having, we will pass this onto our suppliers and raise this under your warranty. They will then advise us on the outcome/solution to the issues you are having.

FREE SHIPPING
Free worldwide shipping and returns - customs and duties taxes included
CUSTOMER SERVICE
We are available from monday to friday to answer your questions.
SECURE PAYMENT
Your payment information is processed securely.
CONTACT US
Need to contact us ? Submit a form at Contact Us