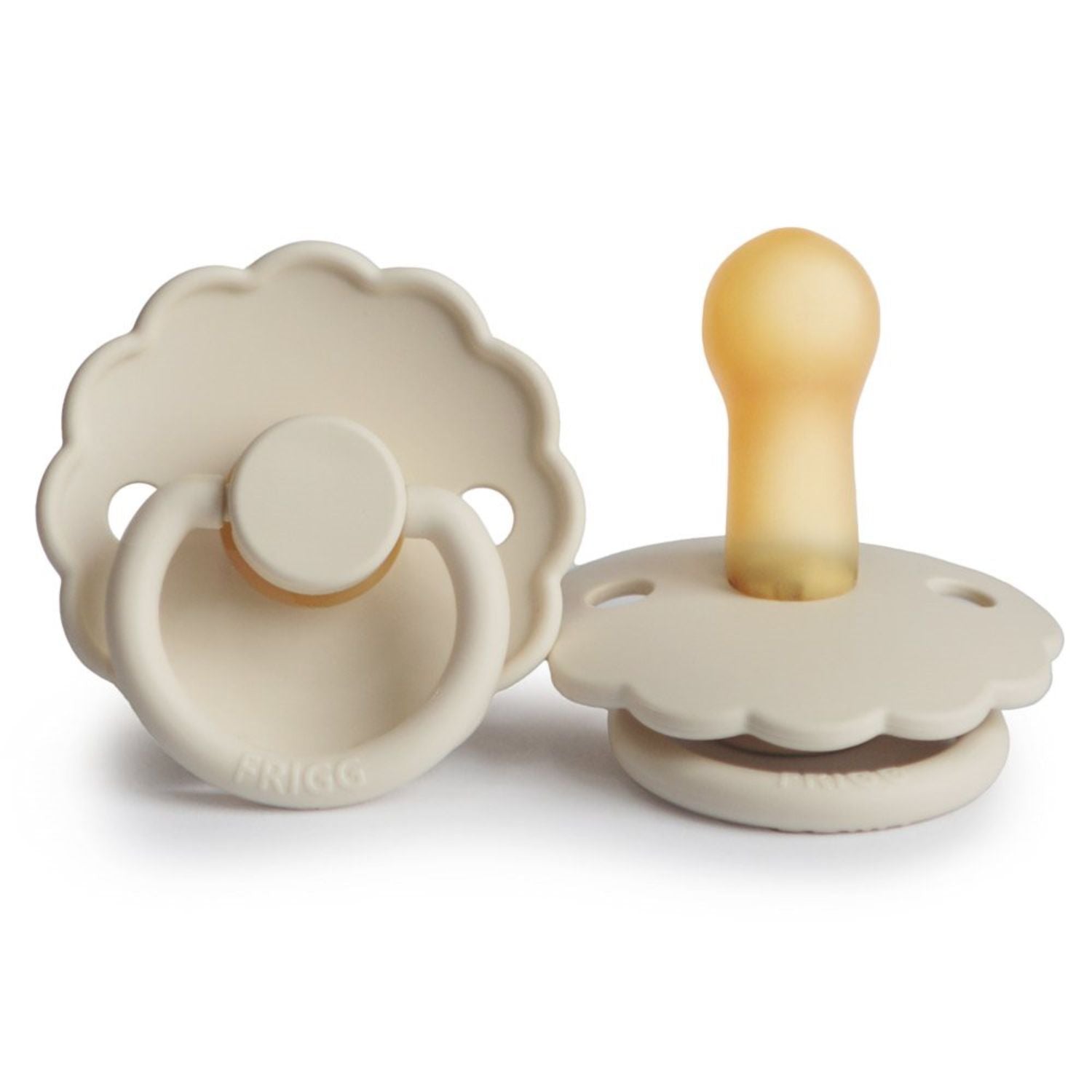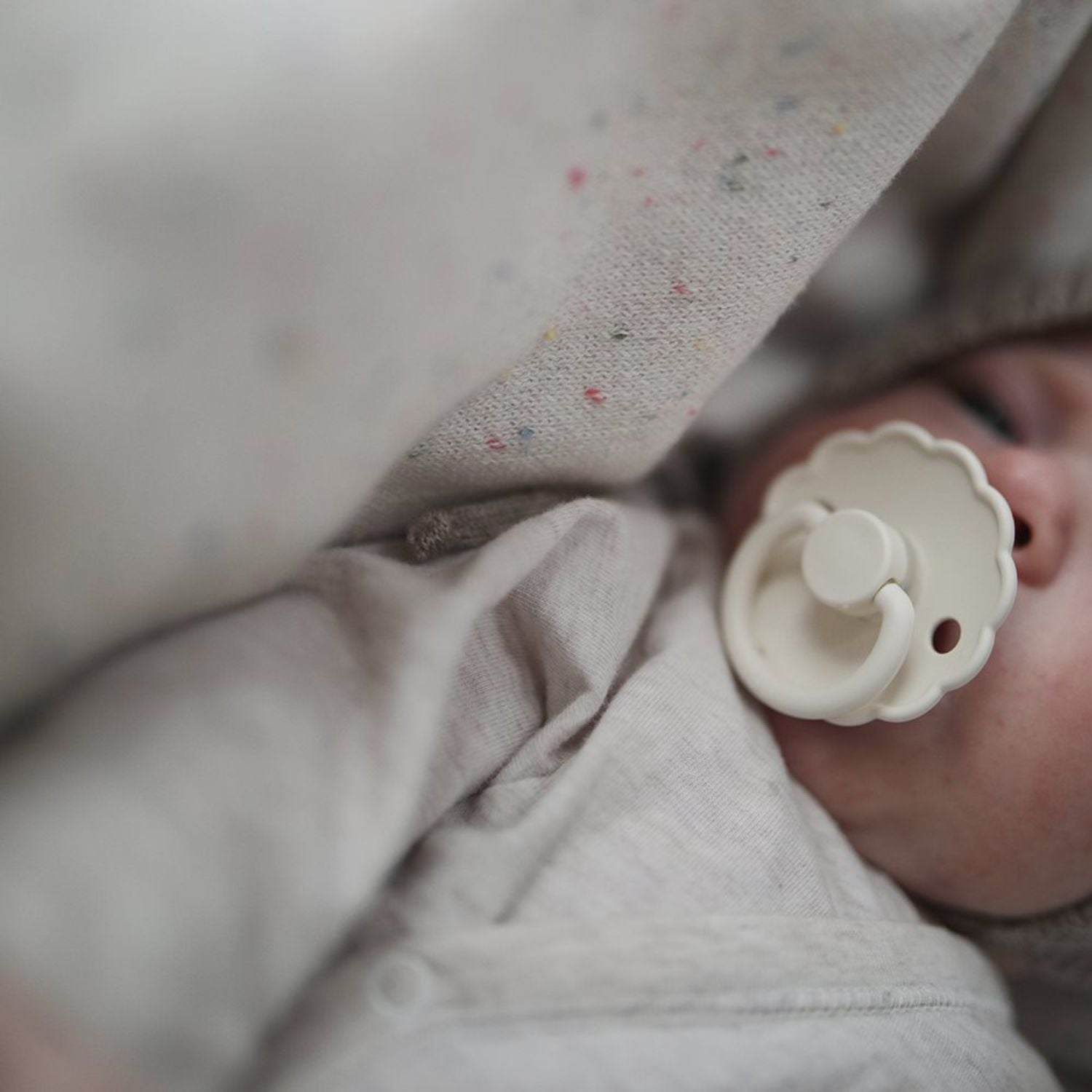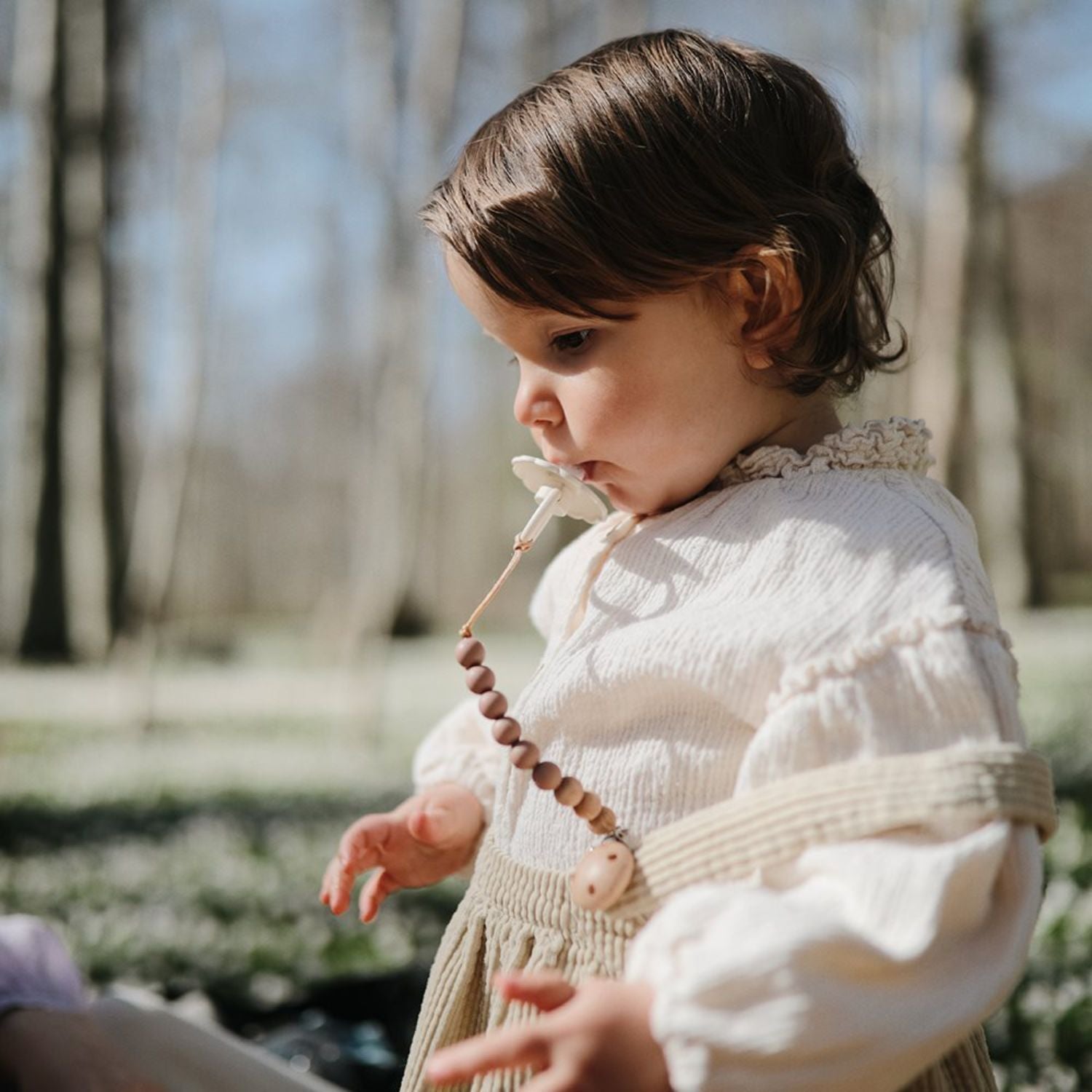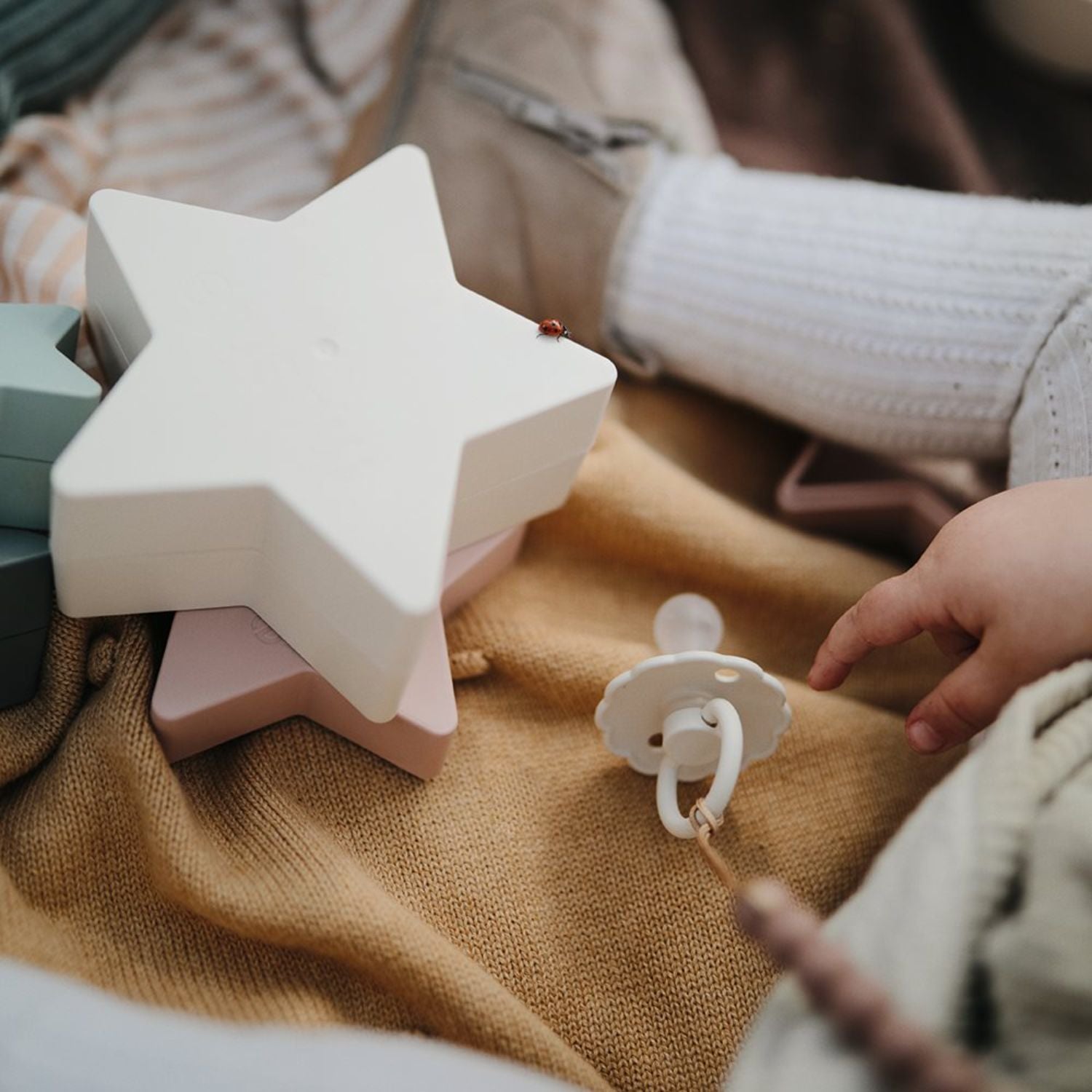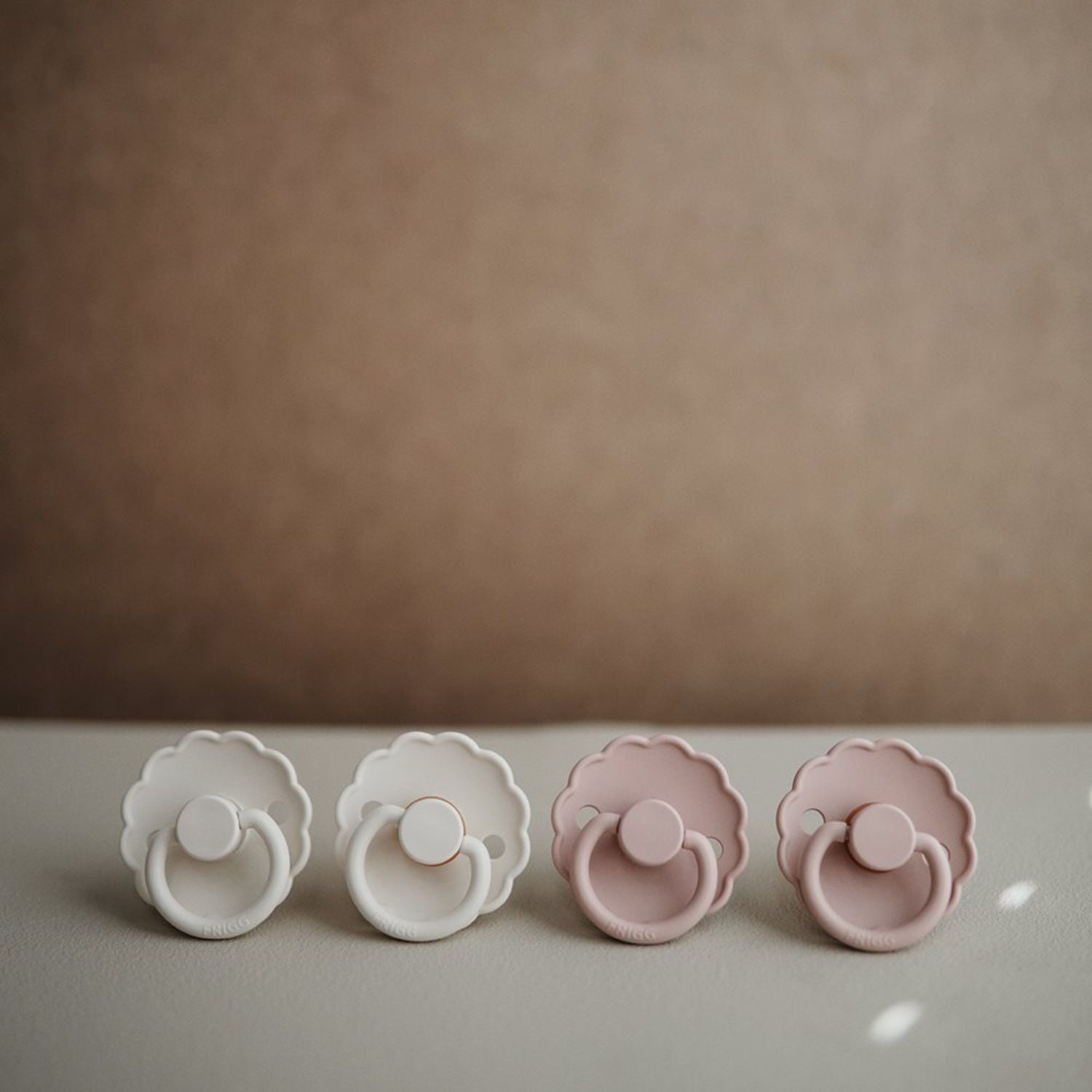 Frigg Daisy Latex Cream - size 2
Pickup currently unavailable at Unit 10-12 Baby and Childrens Outlet
Frigg Daisy Latex Cream - size 2
Unit 10-12 Baby and Childrens Outlet
Pickup currently unavailable
Unit 10-12 Baby and Childrens Outlet
Junction 32 Castleford Outlet
Castleford WF10 4FR
United Kingdom
07706777067
The FRIGG Daisy pacifier with scalloped edges that mimic flower petals is the essence of elegant design. The flowery and modern details catch the eye of every style-conscious mother. That makes FRIGG the perfect fit for today's mothers who attach great importance to classic designs with modern twists when choosing baby essentials.
The FRIGG Daisy pacifier full of charm is available in both monochrome and mixed colors.
FRIGG Daisy is a round pacifier with a round nipple shape. The round pacifier resembles a mother's breast in both shape and material. The explanation for this is that when the child is about to breastfed, the tongue rolls up around the nipple and creates a vacuum, which causes the milk to flow. When the child sucks on a round pacifier, it rolls its tongue around it the same way.
The round shape is recommended by the pediatric chiropractors and maternity hotels in Denmark.
FRIGG pacifier details
100% designed in Denmark
100% manufactured in Denmark
For safety reasons each FRIGG pacifier undergoes a diverse range of tests that simulate the stress a pacifier gets exposed to 
With a new click-lock™ system (patent pending)
Shield materials: Polypropylene (PP)
Safety standard: EN1400 + A2 test
FRIGG latex nipple size 2 details
Nipple material: 100% natural rubber.
Nipple measure: 30 mm
Recommended age: 6-18 months
Bags for packaging will automatically be added to the basket. 
We require that this packaging be used when the product is resold.
The bags can contain 2-4 pacifiers.
There will be added 1 bag per 2 FRIGG pacifiers
The bags are sold in 4 variants. 
Care instructions for FRIGG pacifiers:
Place the pacifier in a bowl and pour it with boiling water. Let it soak for 3-5 minutes. Do not submerge for longer than 5 minutes. Remove and place on a flat surface to air dry. Do not use sterilizers, microwaves, or dishwashers. For optimal safety and hygiene, we recommend discarding the pacifier after 1-2 months of consistent use. Always check the pacifier before use, and discard at first signs of damage or wear.
We deliver to ALL postal areas in the UK; England, Wales, Scotland and Northern Ireland. Please find a list of All Locations we ship to:
UK Mainland 
Scottish Highlands 
Scottish Islands
Scilly Islands 
Isle of Man 
Isle of White 
Northern Ireland 
Please note if an order has different delivery timescales, the fulfillment time for the order will be the oldest timescale.All orders are consolidated into 1 consignment. The customer may however request for the In Stock items to be sent, by paying a delivery charge to split the delivery.

Below shipping times only apply to items dispatched from Precious Little One and exclude our partners delivery timescales. (Exclude Direct Deliveries)

UK Mainland 3-5 days 
FREE Delivery on all orders over £50
If order is Under £50, a delivery charge of £3.75 will be applied
Saturday Service is available for £30.00 (If ordered before 2pm on Friday)
Next day delivery service available on request ( £5.95 )
Scottish Highlands (Next Working Day or 3 Days)
£19.95 Delivery Charge regardless of order value
Scottish Islands (4 Days)
£19.95 Delivery Charge regardless of order value
Northern Ireland (4 Days)
£24.95 Delivery Charge regardless of order value
5-10 Days Delivery - These products are usually IN and OUT of stock, they have usually been reserved in our supplier's warehouse. As soon as your order comes through, a request is made for the order to come to us. Once the Order has arrived it will be dispatched to you on a NEXT Day service. Depending on the brand the lead time could vary from 3, 5 , 7, or 10 Days.
Pre Order - Item is available to purchase from Precious Little One and will be dispatched at a later date. Stock has been reserved, the purchase order has been made. The item is due in stock when stated and will be dispatched as soon as it arrives into our warehouse.
All deliveries will receive an update from our warehouse followed by tracking information provided by either ourselves or, if on direct delivery, from our suppliers and their couriers.
Unfortunately, we do not ship outside the UK. 
If you have not received the entire order as expected, then please contact our customer services on 01977 515404 or send us an email via the contact us page.
Should you have any issues with your item(s) please report these either via the website or to our customer service team enquiries@precious-little-one.com
Please include an image or short video of the issue clearly showing the fault or damage along with confirmation of your order number, full name and delivery address.
Many of our suppliers will also need a batch number or item number so please check for these and include this when you send this through.
Once we have received all this information and a short description of the problem you are having, we will pass this onto our suppliers and raise this under your warranty. They will then advise us on the outcome/solution to the issues you are having.

FREE SHIPPING
Free worldwide shipping and returns - customs and duties taxes included
CUSTOMER SERVICE
We are available from monday to friday to answer your questions.
SECURE PAYMENT
Your payment information is processed securely.
CONTACT US
Need to contact us ? Submit a form at Contact Us